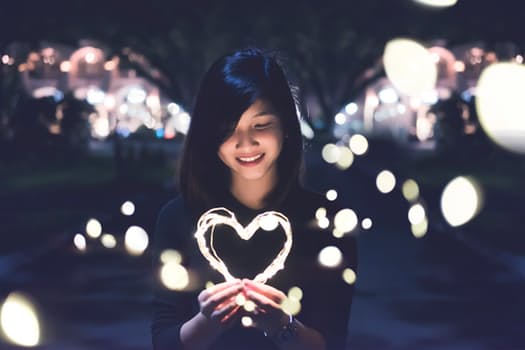 Let's keep it real. You're happy Valentine's day is over. When you're still single, Valentine's Day can set you off on an emotional roller coaster.
It's a constant reminder that you're alone with no one special to share it with. Maybe you had parents or a spouse who used to send you a Valentine. Or that special someone that sent you roses to say, "I love you, I miss you, and can't wait to be with you". But now time has passed, and those people are gone.  
It can be really frustrating to know that you've got everything but no one special to share it with. It's okay to feel alone, sad, or frustrated. Sit with it, and then, shake it off.
I don't believe in wallowing in self-pity. You control your own circumstances. You are the master of your fate. But you have to choose to take control of your love life.  Just like you took control of your career. You didn't just find yourself in that great job in that field, you chose it. You worked towards it with vigor and with excellence. You knew what you wanted, and you got it. That's how you must attack your dating life.
By nature, I'm an introvert. That doesn't mean that I'm not outgoing. I like to talk, go out, and chop it up as much as the next person. However, I do it in moderation. I prefer small groups to large crowds, and my limit for being at a party is two hours unless I'm the host or with very close friends. But I do go out … a lot. When people come to me trying to figure out why they're still single, the first thing I ask them is do they go out? Do you know what they say? No!  And that's why they're still single.
The reality is that no one is going to find his or her mate sitting inside. He's not going to show up on your doorstep. If you want to meet someone, you have to go out a great deal. Find things that bring you enjoyment. Dress up nice in your favorite outfit, and make sure you smell good. Talk to people. Laugh a lot. Be lively, open, and engaging. Don't act like you're on the hunt, but genuinely be interesting. If you do these things, I guarantee that next Valentine's Day you'll find yourself coupled up.