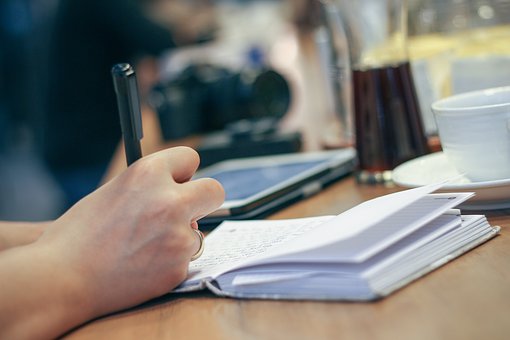 When we're young we have whimsical ideas about what a marriage is supposed to be and what it's not supposed to be. Your expectations might include a big expensive wedding, a financially stable partner, or a luxurious home. If you've been married, you've learned a few things, the biggest of which is that marriage isn't really about any of those things.
In an ideal situation, a marriage is about two people coming together to create partnership.
In an even more ideal situation, that partnership leads to both parties getting their needs met in one way or another, whether through emotional connection, achievement of shared goals, or simply enjoying one another's company.
The biggest mistake most people make in relationship is not knowing their own expectations.
The next biggest mistake most people make in relationship is not communicating their expectations.
After all, how can you communicate what you don't even know?
So, what are some healthy and realistic expectations you can set for your relationship?
Here are 3 ways to create and communicate about expectations with your partner:
Get Clear – They say a mist in the pulpit is a fog in the pews. If you don't know what your expectations are in a relationship, it's not only impossible for you to communicate them, it's unreasonable to expect a partner to meet them. Spend some time alone with your thoughts and get really clear on at least 2-3 major expectations you have in your relationship.
Examples… texting or calling X times per week, being responsive to bids for connection, affectionate, spiritual maturity.
Communicate – I'm not suggesting you rattle off a list of expectations once you've done this piece. But it is a good idea to check in with your partner. Mention something that is important to you and notice how s/he responds. Is s/he indifferent to something that's very important to you? To take this to the next level, try asking your partner what s/he expects from you. You might be surprised by what opens up!
Let Them Go (sometimes) – It's important to keep in mind that no one person can meet your every need. And it can be easy to fall into allowing the burden of your expectations to fall on your partner. If you're holding too tightly to them, you may start to notice you build up resentment towards your partner. If you're finding that your expectations are continually unmet, there are two things to ask yourself.  One, is this expectation reasonable? Two, am I in a truly fulfilling relationship, or am I settling?
When you get clear on what you expect from your partner and proactively look for ways to communicate and identify where they're being met, you will find your relationships blossoming.
Share in the comments… what are some expectations you've had in your relationships?